Disaster Management
BYOD Policy: Pros and Cons, Security Measures, and Implementation (Outline Included)
Mark Lukehart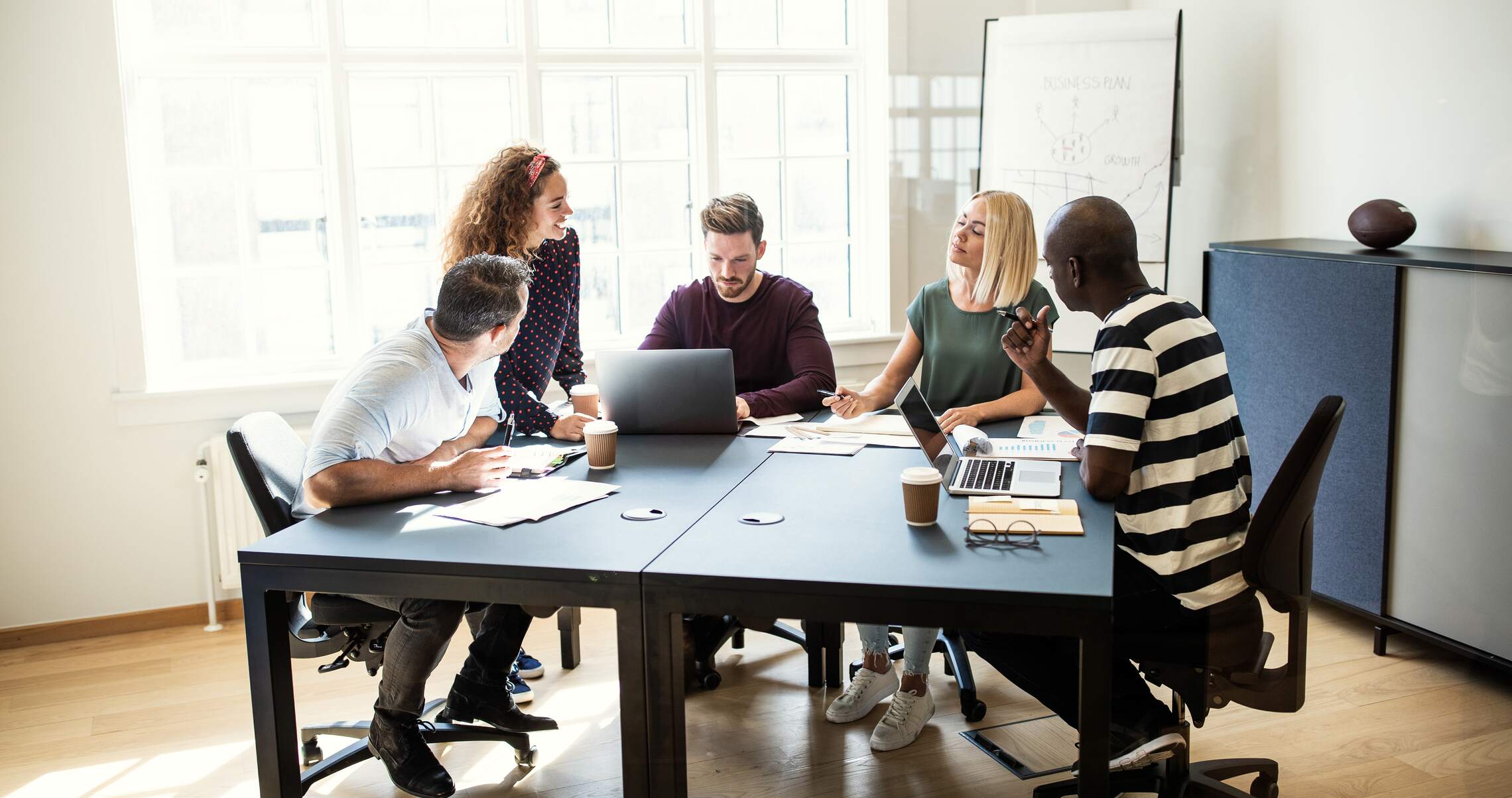 Introduction to BYOD (Bring Your Own Device)
BYOD, or Bring Your Own Device, refers to an IT policy that allows employees to access their corporate network, data, and applications through their own personal devices.
According to Gartner, personal devices are those that are 'personally selected and purchased' by the employees, including smartphones, tablets and laptops.
The proliferation of high-tech mobile devices has enabled, and in some cases compelled, many organizations to embrace BYOD. For employees, this means flexible working and the ability to use devices that they're already comfortable with.
For organizations, BYOD can save the capital expenditure of sourcing and provisioning expensive devices. Seems like a win-win situation, but here's the catch: allowing personal devices to access internal network and sensitive company data is inherently risky.
Let's find out the reasons behind BYOD's rising popularity and things IT managers and CIOs must ensure to harness BYOD successfully and securely.
BYOD Pros and Cons
According to a Tech Pro survey and report, a whopping 59% of organizations have already implemented a bring-your-own-device policy, with another 13% planning to roll it out soon. Surely BYOD promises financial and productivity gains that businesses look forward to. But there are management complexities and cybersecurity challenges to consider as well.
Advantages of a BYOD Policy
Cost savings

: By allowing employees to work through their own mobile devices, companies can eliminate the CapEx costs of acquiring and maintaining high-end computers. It can also reduce expenses in other areas, including IT support, employee training, and buying data plans. For SMBs with staff and budget constraints, hard cost savings is a major motivation for embracing BYOD.

Employee Satisfaction

: Employees, especially the non-technical staff, are comfortable using their own familiar devices and operating systems. An avid iPhone user may not be able to shift seamlessly to an android phone for work; the same goes for desktop OS. BYOD promotes employee satisfaction and improves productivity by eliminating the learning curve associated with shifting between work and personal devices. Let's not forget that employee satisfaction directly relates to overall productivity and employee retention.

Better Productivity:

BYOD allows employees to carry out everyday, mundane tasks, such as checking emails and calendars, quickly and conveniently using their own smartphones. Employees can work more efficiently on devices they are already accustomed to using. In fact, a

CISCO IBSG report

found that BYOD can add as much as two work hours every week for most employees.

Flexible Working

: The modern workspace is no longer confined to the office walls; it is flexible, mobile, and sometimes, entirely remote. BYOD enables employees to work from anywhere, anytime. Employees can easily access the company network from their homes, ensuring

business continuity

even during times of crisis and natural catastrophes.

Competitive Advantage: BYOD fosters a culture of employee-led innovation. With constant access to company data, apps, and tools, there's more time and freedom for employees to find innovative ways to fulfill their job roles. Better productivity, higher innovation, and talent retention combined can give your organization a competitive edge over competing organizations.
Disadvantages of a BYOD Policy
Optimal goal realization for adopting BYOD depends on defining and implementing a comprehensive BYOD policy. Otherwise, BYOD can quickly backfire and jeopardize the company's security and bottom-line.
BYOD Security risks:

Greater the number of employee's devices accessing corporate resources, the wider the attack surface. BYOD can often blur the line between personal and professional device usage. And employees can unknowingly expose their personal devices to malware and put the company data at risk of data breaches. Stolen devices and employees leaving the company with their personal devices carrying company information can also pose serious security risks.

Management Challenges

: Increasing security threats demand additional security measures. And they must be implemented across all devices, including smartphones and tablets, that employees use for business purposes. This means additional responsibilities and complications for the IT department. Moreover, IT staff must provide support for various employee's devices supporting different operating systems

—

iOS, Microsoft, and Linux.

Productivity Loss

: Productivity gain is the greatest benefit BYOD offers. But with personal and work-related apps both on the same device, there's more room for distractions as well. Employees may find themselves constantly switching between work and social media applications. In addition to productivity loss, using the same device for corporate and personal use can also put sensitive data at risk.

Hidden Costs

: Companies may not need to acquire hardware following a BYOD policy, but that does not entirely spare them the cost of managing and securing employee's devices. Some organizations may also offer reimbursement for voice and data plans. Ensuring a secure, high-performance Wi-Fi network, mobile device management (MDM), and desktop and app virtualization technologies can all add up to make BYOD implementations more expensive than companies perceive.
Employee Hesitation: Employees may not be comfortable with the company's security policies, such as the IT department accessing and controlling the devices that carry their personal data. Finding the right balance between device security and employee privacy can be challenging. It is vital to have all employees on board before rolling out a BYOD policy.
BYOD Policy Best Practices
Implementing BYOD is not as easy as simply allowing employees to bring their own devices. To maximize the benefits of BYOD, enterprises, and SMBs need to focus on forming a comprehensive BYOD policy, including acceptable use and security policies.
The policy must be in accordance with industry-specific compliance and business requirements.

IT should explicitly state the level of support the company intends to provide for personal laptops or desktops, and if employees are entitled to a reimbursement.

A comprehensive BYOD policy must specify the minimum required security control for all BYOD-enabled devices and the level of remote access the IT department will have.

It should also include a strategy for de-provisioning apps and wiping corporate data from employee's computers when an employee leaves.

Most importantly, the policy should be clear, and all employees must be educated about the company's fair-use and BYOD policy.
Investing in Enterprise Mobility Management (EMM) and Mobile Device Management (MDM) technology along with Identity Access Management (IAM) can allow organizations to keep track of all mobile devices that authorized employees use for accessing corporate resources.
An MDM solution should support a wide variety of mobile devices and a convenient enrollment procedure to provide maximum flexibility to employees. Desktop and app virtualization and cloud-based storage can further strengthen the security and provide the flexibility needed to fully realize the productivity gains that BYOD promises.
How to Secure Company Data in a BYOD Environment
Human resources and IT departments must develop and enforce strict policies to secure BYOD-enabled devices and sensitive information. Here are a few tips and technologies that can go a long way in securing a diverse BYOD ecosystem.
1. Mobile Device Management Solutions
MDM solutions offer the perfect solution for visibility and control in a BYOD environment. They allow IT managers to enroll employees' mobile devices into the corporate network and monitor them centrally.
MDM allows them to manage and secure corporate data and apps in smartphones, tablets and laptops without invading employee privacy. Admins can enforce strong password policies, selectively remove apps and data, control data sharing between apps, and execute factory resets remotely through the control plane of an MDM solution. The key is to choose a solution that supports most, if not all, commonly used mobile devices and the multiple OS being used in the organization.
Today, CIOs and IT managers have the option to choose between several MDM solutions based on their unique business requirements and pain points.
Citrix Endpoint Management

offers cross-platform endpoint device management with machine learning and analytics capabilities. It ensures uniform policy enforcement, complete control, and compliance for mobile devices running Microsoft's Windows 10, Apple's Mac OS, iOS, and Android among others.

IBM MaaS360

is an EMM solution that allows real-time data monitoring, malware detection, and an integrated single sign-on solution. It allows IT admins to install updates across all supported devices from a centralized location.

Cisco Meraki

supports containerization to deliver and segregate corporate applications across BYOD-enabled devices. IT admins can grant access permission or remotely revoke rights and wipe corporate data through a centralized console.
Microsoft InTune is Microsoft's service for managing mobile devices and applications. It integrates with Azure Active Directory (Azure AD) and Azure Information Protection for access control and data security. It allows IT admins to deploy Microsoft 365 apps like OneNote and Microsoft Teams on all mobile devices while enforcing custom policies to ensure information protection.
2. Virtual Desktop Infrastructure (VDI) or Desktop-as-a-Service (DaaS)
VDI deployments and DaaS offerings enable organizations to virtualize a desktop OS and deliver it to employee's personal computers.
Virtual desktops can be hosted on an on-premise server or a cloud-based one. They utilize the compute and storage of centralized servers managed by the IT department or a service provider. The corporate apps and sensitive data reside within the company's data center or on the cloud. They can be remotely accessed by the employees via a client application or a web browser.
Basically, corporate apps and virtual desktops are linked to users through log-in credentials instead of residing on local devices. Virtual or remote desktops completely separate corporate and personal assets facilitating a secure and flexible BYOD environment.
Citrix Workspace, Amazon WorkSpaces, and Microsoft WVD are some of the top VDI solutions for enterprises and SMBs.
3. Enforce Strong Password Policies
Strong passwords and passphrases can protect a device from unauthorized access even if it's lost or stolen. Setting passwords and frequently changing them for all mobile devices that an employee uses to access corporate resources must be a compulsion. Other settings like multi-factor authentication, auto-locking of idle devices, and losing access to the device on a certain number of failed login attempts should also be enabled.
4. Integrate Security Solutions for Smartphones
Security solutions such as native encryption or third-party mobile data encryption software can protect corporate data, at-rest, and during transit. Encrypting email and messaging apps can reduce the chances of data leakage.
IT admins must ensure that each smartphone accessing the internal network has up-to-date anti-virus and anti-malware software installed. Identity Access Management (IAM) solutions are also a good investment for granting role-based access to employees for limiting sensitive data exposure.
5. Opt for Cloud-Based Data Storage
Cloud computing provides secure data storage for a BYOD environment. Cloud storage provides the flexibility to access data from any endpoint device anytime, anywhere.
Since data is not stored locally on a BYOD-enabled device, revoking access rights for lost or stolen devices and ex-employees is as simple as a few clicks.
Security, compliance, backups, and replication can also be shifted to the cloud service provider. Organizations, especially SMBs with limited IT staff and financial resources, can find a cost-effective and secure alternative to local data storage in the cloud.
6. Conduct Security Awareness Training
An organization's cybersecurity defense is as strong as the weakest link, which is often the end-user. Even the most reliable MDM solutions and cloud services are prone to data breaches because of user negligence, which accounts for nearly 64% of insider threats as per the Dtex Insider Threat Intelligence Report 2019. Crafting a BYOD policy is not enough. Employees should be aware of the best practices to keep their mobile devices secure. Employees must know:
How to spot and report phishing emails.

Not to click on attachments and links from unreliable sources.

Not to divulge confidential information without double-checking first.
Conducting regular security awareness training and assessments can keep your employees updated on the organization's policy and the evolving threat landscape. They can also reveal potential weak points and loopholes that need to be addressed.
How to Implement a BYOD Policy
Once human resources and IT have developed a comprehensive BYOD policy, the next step is to implement it effectively. Here are a few tips for implementing a successful BYOD policy:
Make sure that the policy is drafted before procuring the supporting technology.

Leverage EMM or MDM solutions to detect and control all mobile devices accessing the corporate network and resources.

Make it simple for the employees to enroll their laptops and PCs. Provide onboarding and initial configuration support through emails to avoid overburdening human resources and IT.

Encourage employees to utilize wikis, user manuals, and online forums to tackle technical issues for their personal devices.

Segregate corporate and personal assets.

Continually monitor all devices to detect non-compliance or anomalous behavior patterns.

Do not implement too many restrictions and complicated authentication and authorization protocols. Employees often tend to bypass complex security protocols.
BYOD Policy Sample
Following a BYOD policy template can ensure that the policy draft is comprehensive and does not miss any critical aspect. Here's a brief sample of the sections and clauses a BYOD policy must include:
1. The Objective
Define all activities that the company considers acceptable for business and personal use.

List all apps and websites employees are restricted from while they're connected to the corporate network.

Specify if certain features, such as the device camera and GPS, need to be disabled for work.
2. Approved Devices and Support
List all smartphones, laptops, tablets, and other portable devices along with their models, operating systems, and OS versions that the company supports.

Mention if the IT department provides support for hardware, software, or connectivity issues.
3. Reimbursement
State if the company will reimburse the cost of BYOD-enabled devices or the data plan cost.
4. Security Requirements
Include the password policy for laptops and smart devices accessing corporate resources.

Mention the requirements for idle-lock and permanent lock on failed log-in attempts on enrolled laptops and desktops.

Mention any download restrictions.

Mention the circumstances under which the IT department can remotely wipe the device data.

Include all security tools that need to be installed and configured on BYOD-enabled devices.
5. Employee Acknowledgment and Agreement
Mention disclaimers such as liability for stolen, lost, or damaged devices and the company's right to revoke access rights for a particular device.

State if the IT department needs access rights to BYOD-enabled devices, and to what degree.

Mention administrative and legal actions that the company can take upon failure to comply with the BYOD policy.
Finally, have the employees read, understand, and sign off the policy to ensure compliance. Bring-your-own-device policy has become inevitable as organizations move towards a mobile future.
Beyond improved bottom-line and productivity, BYOD allows organizations to capitalize on remote intelligence and ensure business continuity.
Companies need to focus on finding a level of BYOD support that suits their requirements. They must invest in BYOD-supporting technologies that can help them strike a balance between freedom and security.
In addition to referring to the existing literature and whitepapers, consulting a managed service provider for developing a BYOD policy and choosing the supporting tools and technologies can ensure a cost-effective, comprehensive strategy that addresses all aspects of a successful BYOD implementation.