Managed Service Provider
Startups: When Do I Need Managed IT?
Mark Lukehart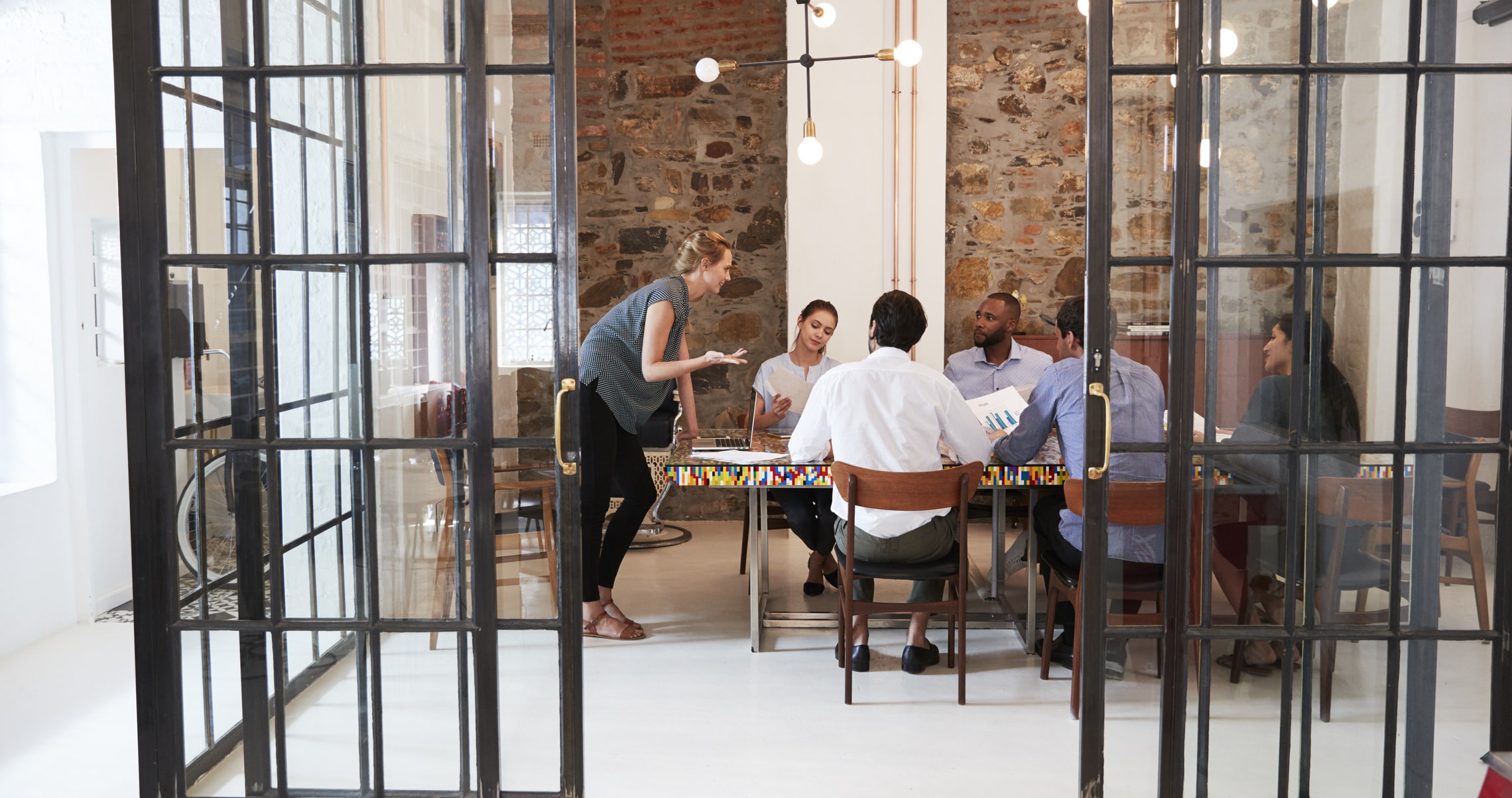 At a startup, you get used to doing everything in-house. Your team learns to adapt and tackle any challenge thrown at you, but there comes a point where you need to outsource if you want to grow.
It's difficult to reach your business goals if your team is drowning in IT management tasks like cybersecurity monitoring, system updates, and cloud configuration.
Outsourcing these tasks to a managed IT provider gives you more time to spend on what you do best: serving your clients.
But how do you know when it's time to make the leap to outsourcing your IT? Here's what startups should keep in mind when transitioning to managed IT services.
Key Points
Managed service providers, or MSPs, offer a variety of expert IT services as a third party.

MSPs give startups a way to upgrade their IT setups without investing in a costly in-house team.

Many startups wait too long to invest in managed IT, which can result in inefficient systems, expensive and outdated setups, and costly data breaches.
Managed IT Basics: What Is It?
Managed IT providers provide a variety of information technology services as a third-party vendor. Services typically include system monitoring, hardware and software configuration, cybersecurity strategy, and technology troubleshooting, although they can be customized to suit your organization's needs.
One of the big benefits of managed IT is that it is scalable. Many startups use managed IT to fill gaps in their organization as they grow. Smaller startups might use managed IT in lieu of having an in-house IT department, while others might use it to supplement their in-house specialists and minimize their workload.
For most startups, working with a managed IT provider is more affordable than hiring an entire team of in-house IT experts. With managed IT services, you can work with your provider to find a balance of services that fits in your budget.
Additionally, outsourcing your IT gives your organization access to both technology and expertise that you wouldn't have on your own. Working with experienced IT professionals who are familiar with the latest cloud programs and hardware can help your startup get ahead of the competition.
What Does an MSP Help Me With?
Managed service providers will take time-consuming, repetitive IT tasks off your hands so your team can focus on growth.
Working with an MSP will also set you up for future IT success and put guardrails in place to prevent digital disasters as your company grows. Here are just a few of the ways that MSPs help their startup clients.
Purchasing Equipment
With such a wide range of technology on the market today, finding and purchasing the right equipment for your startup can be tricky. An MSP will help you find the right IT equipment for your office.
They can also make recommendations for at-home equipment for remote workers. MSPs will take your company's budget and long-term technology goals in mind when choosing a piece of equipment.
New Hire Onboarding
As your team grows, your MSP will provide invaluable support during the onboarding process. They'll get each new employee up to speed on the technology they'll be using and go over important cybersecurity best practices.
If your new hires encounter any problems or need help getting acclimated to a certain piece of technology, they'll be able to reach out directly to your MSP team to solve the problem.
Off-Boarding
There are always cybersecurity risks when an employee leaves your company, but working with an MSP will help keep your data safe during the off-boarding process. MSPs can help remove former employee credentials, wipe devices, and transfer digital assets to other team members as needed.
Creating Standards
Implementing consistent technology standards across your startup will streamline your work processes and keep your systems running safely and efficiently. Unfortunately, many startups don't know where to start when it comes to creating appropriate IT standards, which leads to problems down the road.
An MSP will assess your startup's tech needs and work with leadership to develop appropriate standards and best practices. They'll also help you stay up to date as technology evolves so that your internal operations can evolve along with it.
Software Management
The average startup with less than 50 employees uses 16 SaaS programs, and that average increases to 24 as your company grows to more than 50 people. While you might need these software programs to stay competitive, managing all of them can get out of hand quickly.
Your MSP will help you identify which software programs you need and configure them to work as efficiently as possible with your current system. Additionally, they will help you manage software updates across your systems, which is key for preventing cybersecurity breaches.
At What Point Do I Need Managed IT?
When you first launch your startup, your IT needs will likely be minimal enough to manage them on your own. However, as your organization grows, the tasks often start to pile up.
Many organizations wait too long to start outsourcing, which can cause issues with security and system performance. Here are three key considerations to help you determine whether you're ready for managed IT.
Size of Team
An important factor to consider is the number of people on your team and how much you're projected to grow moving forward. Once your team grows to approximately 15 people, you're going to need extra support to keep your systems running efficiently.
This is also the point when you'll need extra help to manage things like software subscriptions and credentials.
Even if your team is much smaller than that, it's never too early to start thinking about managed IT. Consider how your team is projected to grow over the next few years, which staff members you plan on hiring, and how you plan on expanding your services.
This will help you pinpoint when you'll need to start thinking about managed IT so you can factor it into your budget and your to-do list.
Rapid Growth
If your startup is growing at a rapid pace, it's best to outsource your IT sooner rather than later. Rapid growth comes with plenty of exciting possibilities, but it also comes with a variety of new and unexpected challenges.
Rapidly growing startups are often easy targets for cyber criminals. Additionally, you could experience website outages if there's a sharp increase in traffic.
You don't want your technology to fall behind because you don't have the resources to keep up with demand. Outsourcing your IT early on will ensure that your technology grows with you and that you don't get in over your head.
Operational Maturity
Operational maturity happens when your IT setup is stable, reliable, and ready for future challenges. If you already have an in-house IT team but are struggling to reach operational maturity, outsourcing can help you find the stability you're looking for.
Because startups go through so many changes in their early stages, it takes time to reach operational maturity. Working with an MSP can help you get there faster by standardizing your IT practices, appropriately configuring both hardware and software, and consistently monitoring and upgrading your systems.
Hidden Costs Of Not Having Managed IT
Not having an IT strategy might not seem like a big deal early on in your startup's lifespan. However, if you fail to set up your systems early on, you could end up paying for it down the road with both your time and your finances. Here are some of the hidden costs of not investing in your IT.
Internal Inefficiencies
For startups with a small team, efficiency is key to productivity. With only so many hours in your day, you'll want to spend your time at work focusing on growth and development rather than putting out fires.
If you don't define your IT processes and invest in technology early on, you're setting yourself up for inefficiency as you grow. Your employees from other departments will have to stop what they're doing throughout the day to tackle IT tasks, which makes it very difficult for the organization to stay productive.
When you outsource to an MSP, they'll be able to tackle these important IT tasks so your staff can focus on their own responsibilities. When technical issues occur, your MSP will address them as soon as possible. This means that your staff won't lose precious time due to outages or software bugs.
Additionally, your MSP will work with you to identify places where you can reconfigure your system or implement new software programs. This will help make your startup's operations more efficient.
Future Consequences
Winging your IT strategy now could come with hidden consequences down the line. One risk that's often overlooked is the possibility of your technology becoming outdated. MSPs guide clients through software and hardware updates on a regular basis so they don't fall behind. It's hard to keep up with rapidly changing technology.
Another consequence that's often overlooked is the high cost of managing your own IT. In most cases, it's more affordable to hand tasks off to an MSP rather than hiring an in-house expert or using a break-fix approach. When you're working on a tight budget, these extra costs are a huge liability.
Inability to Troubleshoot
One of the biggest costs of not having a managed IT provider is an inability to troubleshoot technical problems when they arise. This makes it difficult for your team to stay productive and can impede your progress and growth.
Many startups don't have any IT specialists in-house. This means that if something breaks, you'll have to find outside help to fix it. Not only does this prevent your team from accessing the technology they need to do their jobs, but it also requires you to spend extra money you might not have in the budget.
Even if your startup does have an in-house IT expert, it's unlikely that you have the necessary resources to consistently troubleshoot issues as you grow. Your troubleshooting ability is also limited by your employees' specific knowledge base and experience.
Your MSP will troubleshoot tech issues for you as they come up, so your team won't lose as much work time when problems arise. MSPs also have extensive experience with a wide variety of technology, which means they'll often be able to troubleshoot much more efficiently than you would in-house.
The Impacts of a Breach
When you work with an MSP, they'll help you implement a cybersecurity strategy to help you protect your systems and data. If you don't put any cybersecurity measures in place, you put your organization at risk for a data breach, which can have disastrous consequences.
Many people think that cyber criminals only target major corporations or wealthy organizations, but that couldn't be further from the truth. 45% of US companies experienced a data breach in 2021, and 60% of small businesses close within six months of a data breach.
Even if a data breach doesn't cause your organization to close, it can still have disastrous, far-reaching consequences. Recovering after a data breach takes time and will set you back in terms of progress towards your goals.
Additionally, a data breach will damage your reputation and make it difficult to attract and maintain clients.
Strategic MSP vs. Break-Fix Model
Many startups only hire professional IT help when their systems break, rather than consistently working with an MSP. While this may seem like a better option on the surface, it actually has some major downsides.
If you're using a break-fix model, you won't get the strategy and support you need to plan for the future. This means you'll spend more time fixing problems that have already happened rather than setting yourself up for growth.
Additionally, break-fix models are usually much more expensive than MSPs, and they don't provide the same value. With a break-fix model, you're not getting the system monitoring, security strategy, and technical updates that an MSP provides. Working with an MSP is an investment in the future success of your startup.