Managed Service Provider
MSP vs. MSSP: What's the Difference?
Mark Lukehart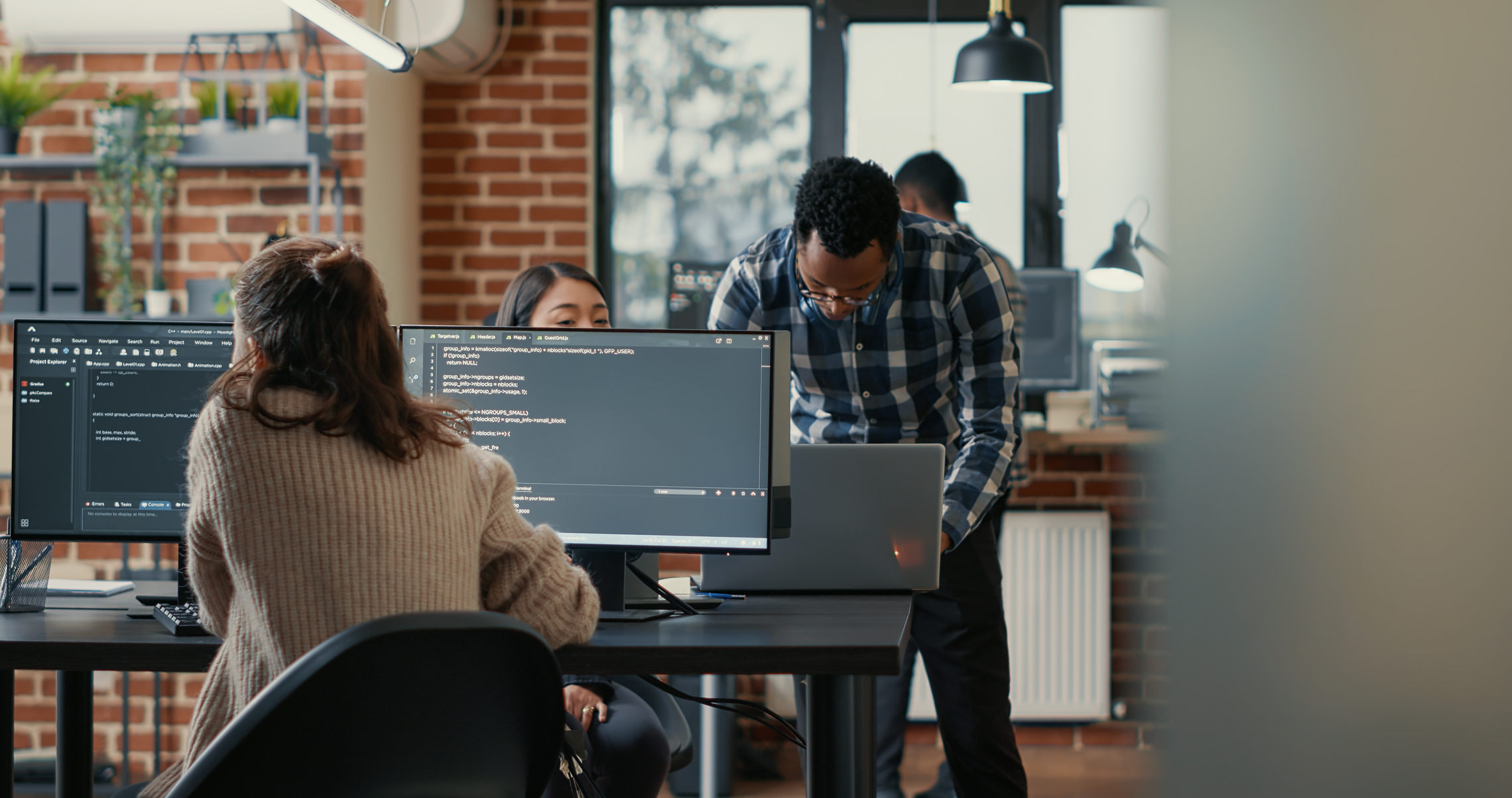 With the surge in cyber threats and the evolving technology landscape, businesses of all sizes are relying heavily on IT and security experts to protect their digital assets. However, not all managed IT services are created equal.
In particular, the acronyms MSP and MSSP are often conflated, but they actually represent two different types of IT services and have different responsibilities.
MSP stands for managed service provider, while MSSP stands for managed security service provider. Understanding how these two concepts work is crucial to building both your IT infrastructure and your cybersecurity strategy.
It's also important to note that many providers offer both MSP and MSSP services, and you may need both to meet your company's IT and security needs. These two services can work together to make your IT safer and more efficient.
Whether you're a small business looking to offload your IT management, a large enterprise wanting to tighten your cybersecurity strategy, or somewhere in between, it's important to understand what IT and cybersecurity services are available to you.
Read on to learn more about the concept of MSP vs. MSSP and how these services can benefit you.
Key Takeaways
Managed service providers, or MSPs, offer general IT support and maintenance for clients on a third-party basis.
Managed security service providers, or MSSPs, function similarly to MSPs, but they offer more specialized cybersecurity services.
An MSSP will help you build and maintain a robust cybersecurity strategy while also offering ongoing monitoring and incident response.
Both types of providers offer valuable services, and the right option for you will depend on your businesses' individual needs.
Some providers are both MSP and MSSPs.
What Is an MSP?
An MSP, or managed service provider, is a company that remotely manages a customer's IT infrastructure and/or end-user systems. This is typically done on a proactive, ongoing basis using a subscription model.
MSPs typically take over routine tasks such as:
System monitoring
Data backups
Software and hardware updates
Depending on the client, they may also offer more strategic IT services such as system design and upgrading. Many companies also rely on MSPs to run a help desk and provide tech support to employees or customers.
This approach is very helpful for small-to-medium-sized businesses that either don't have their own IT team or have a very small in-house IT team. Working with an MSP is very cost-effective, and they can scale their services up or down to meet your business's needs and budget.
While MSPs occasionally handle cybersecurity tasks like networking monitoring, their main focus is not security. Your MSP's main goal is to keep your systems running smoothly and efficiently and help prevent things like downtime or accidental data loss.
Benefits of Using MSPs
The biggest benefit of using an MSP is that it provides you with access to IT expertise and manpower that you might not have access to in-house.
Many small companies cannot afford to hire a full-time, in-house IT team, so working with an MSP gives them access to the same IT solutions at a more affordable price. Even for companies with a larger budget, outsourcing to an MSP is still a cost-effective IT solution.
In most cases, you'll be paying a fixed monthly cost for services, making it easier to budget and plan ahead for your IT needs. You can adjust your agreement with your MSP to reflect your budget and your current service needs over time.
What Is an MSSP?
An MSSP, or managed security service provider, is a specific type of third-party service provider that focuses on IT security. While MSPs offer a wide array of IT services, MSSPs specialize in providing comprehensive cybersecurity services.
MSSPs offer security monitoring and incident response to address potential threats to your systems. Today's cyber attacks are often very sophisticated and cause significant damage. MSSPs are able to respond immediately to minimize the overall impact on your business.
In addition, MSSPs take proactive security measures to prevent cyberattacks from happening. They conduct regular risk assessments to search for vulnerabilities within your system. They'll also help configure your firewall, implement antivirus software, set up secure user authentication, and much more.
Many MSSPs will also provide helpful cybersecurity training for their clients to increase security awareness. Since security threats are evolving at a rapid pace, this type of training can help your team avoid malware and other common cyberattacks. 
On top of that, your MSSP can help with endpoint management for devices like laptops and mobile phones, which are often used for remote work and can be particularly vulnerable as a result.
Benefits of Using MSSPs
The biggest benefit of using an MSSP is that they provide advanced cybersecurity services that MSPs generally don't provide. They will help configure your security tools to meet your business needs and offer ongoing monitoring to stop cybercriminals before they damage your systems. They'll also help you stay up to date with the latest security threats and technology.
Like MSPs, MSSPs are typically very cost effective, operating on a subscription basis for a monthly fee. You can scale your agreement with your MSSP to meet your security needs as they fluctuate.
Differences Between MSPs and MSSPs
Although MSPs and MSSPs are structured similarly and offer many similar benefits, there are some key differences between these two types of IT services.
One of the biggest differences is the type of services they offer. MSPs offer a broad range of general IT services such as:
Network management
System update
Data backup
On the other hand, MSSPs specialize in cybersecurity services like:
Security monitoring
Threat intelligence
Incident response
Compliance support
MSSPs typically possess specific cybersecurity certifications like CISSP and CISM, which reflect their deep understanding of security principles. MSPs are more likely to have cloud certifications and more general security knowledge.
In terms of cost, both typically work on a subscription model. However, the cost can vary depending on the complexity of services each provider offers, as well as your company's specific needs. MSSPs may charge a premium due to the specialized nature of their work and the high demand for security solutions.
Which One Is Right For Your Business?
Choosing between an MSP and an MSSP will depend on the size and age of your business, the industry you operate in, and your individual IT and security needs.
For small businesses with relatively simple IT systems, an MSP will likely be a more cost-effective option. However, many growing businesses will need an MSSP to handle more complex cybersecurity challenges.
This is particularly important for companies in industries like finance or healthcare that need to adhere to strict security regulations.
Luckily, many IT companies function as both MSPs and MSSPs and offer both services. While it may come with additional costs, these services complement each other, and working with an organization that offers both makes it easier to transition between the two as needed.
By embracing a provider that excels in both MSP and MSSP domains, businesses gain a unique advantage. The synergy between comprehensive IT support and robust cybersecurity results in strengthened IT infrastructure and enhanced protection against evolving threats.
Ultimately, the choice between an MSP and MSSP depends on the specific needs of your business. However, by investing in a hybrid approach, IT operations are often safer, more efficient, and better equipped to handle the demands of a digital landscape.