Cybersecurity
Cyber Attack Statistics to Know in 2023
Ken Kizzee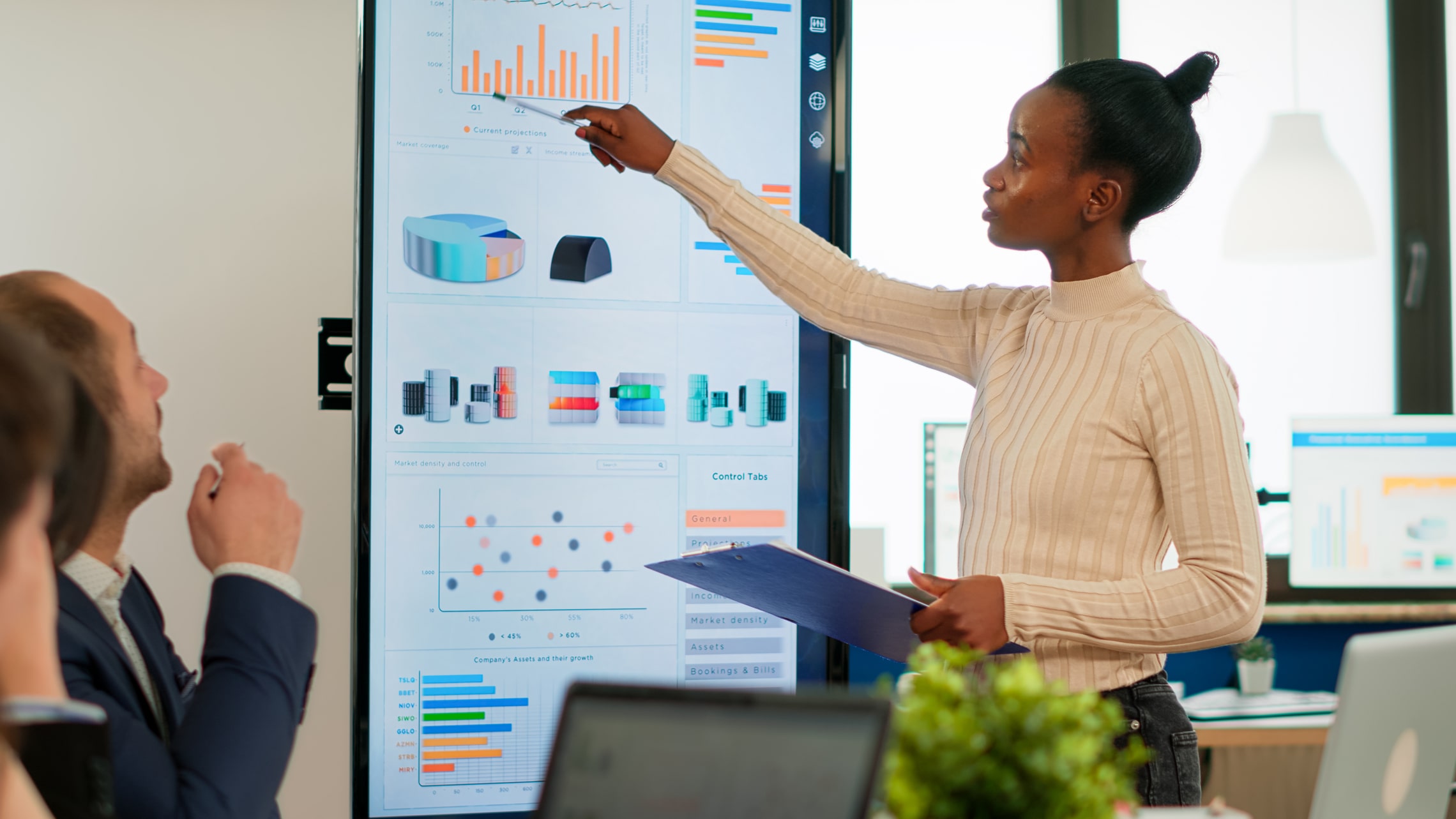 Cyberattacks are malicious attempts to gain unauthorized access to a person's—or organization's—computer systems, networks, or data. The intention is to steal, ransom, or destroy private information. Recently, cyberattacks have become more sophisticated and robust, making it easier for attackers to penetrate a vulnerable system and cause significant damage.
Did you know human error is the main cause of 95% of cyber security breaches? In this webinar, we discuss the importance of cybersecurity awareness training. The guest speaker is Ken Kizzee, the Director of IT Security at Parachute. With over 30 years of experience in the IT world, Ken shares his expertise on how to make employees more aware of security implications when using technology. The discussion covers different training techniques including computer-based training, lunch and learns, and gamification. We also explore phishing, which is a common type of attack and how to mitigate human error in processes. The importance of testing and tracking progress through metric tracking is also discussed. Overall, this episode is a must-listen for anyone concerned about improving security in their organization.
Cybersecurity Statistics by Type of Cyber Attack
Organizations should be aware of various cyberattacks, including malware, ransomware, phishing, and DDOS/IoT attacks. These are some of the most common cyber attacks you'll need to know to protect yourself.
Malware
Malware attacks involve malicious software designed to disable systems, allowing attackers to access sensitive information or data. These attacks can include viruses, worms, Trojans, and rootkits and can be very difficult to detect and remove.
Ransomware
Ransomware is malware that encrypts data, rendering it unusable to the victim until they pay a ransom. It is one of the most destructive cyber threats and has become increasingly common in recent years. Hackers have attacked hospitals, schools, and businesses with ransomware, leaving victims to pay a ransom or lose access to their data.
Phishing
Phishing is a cyberattack where attackers send malicious emails that look like legitimate messages. They then trick users into providing sensitive information or downloading malware. Email phishing is often used to access an organization's systems or assets. From there, attackers can spread malware, steal data, and gain access to other targets using the organization's private information.
DDoS and IoT
Cybercriminals use Distributed Denial of Service (DDoS) attacks to cripple online systems, networks, and applications by flooding them with too many requests. As a result, these services are overwhelmed and rendered unusable or inaccessible. The attack is done using a network of compromised Internet-connected devices, such as computers or IoT (internet of things) devices. This results in a disruption of online services and possibly the loss of customer data.
Interested in Cybersecurity Services?
Get powerful security solutions, built for organizations that demand the highest level of protection.
Cybersecurity Statistics by Industry
Healthcare
Finance
Government
Education
Energy
The Costs and Consequences of Cyber Attacks
Cyber attacks devastate businesses of all sizes and in any sector. Not only do they put your data at risk, but they can also lead to financial losses, reputational damage, and disruption of operations. Below, we'll further explore a cyber attack's potential costs and repercussions.
Financial Cost of a Cyber Attack
The direct costs of responding to a cyber attack include hiring security experts to assess the damage and rectify the problem, notifying customers of a breach and any potential data exposure, investing in systems updates or replacements to prevent future similar attacks, and offering customers identity theft protection or other remedies.
The indirect costs of a cyber attack may be even more significant than the direct costs. A data breach can lead to lost customers, decreased revenue, and long-term damage to your company's reputation. Moreover, you may have to pay for regulatory fines and legal proceedings if the attack leads to a class action lawsuit.
Even though incurring a cyber attack can be costly, the costs associated with launching one are surprisingly low. For instance, there are even CaaS (Cyber-as-a-Service) providers that offer sophisticated phishing kits for less than $6 per day; these packages contain multiple layers of complexity and anonymization features designed to fly under most detection or prevention systems.
Therefore, it is essential to take all the necessary steps to protect your business from costly cyberattacks before they happen.
Impact on Reputation and Trust
Customers are increasingly aware of cyber security threats and data protection standards. When a company suffers a breach, the public is less likely to trust it going forward. This can lead to a loss of customers and decreased revenue.
Individual Consequences
A cyber attack can expose the personal information of millions of individuals, including names, addresses, social security numbers, and more. This data can be used to commit identity theft and fraud, leading to financial losses. In addition, individuals may also have difficulty gaining credit in the future due to their compromised data.
Physical Consequences
The physical consequences of cybercrime can be severe. In some cases, a breach may lead to the disruption of essential services. For example, in 2015, Ukraine suffered a grid hack attack that caused a blackout for 230,000 people.
These disruptions can cause physical damage and result in expensive repairs. In addition, sophisticated cyber criminals may be able to access physical assets such as air-traffic control systems or medical devices. This can lead to significant danger for users and other individuals. As a response, 16 of 23 countries analyzed in a 2023 cybersecurity report strengthened their breach notification laws.
The Role of Human Error in Cybersecurity
In 82% of cybersecurity breaches, the human element is to blame. A 2023 study of self-identified technology professionals from over 90 countries indicated that 64% of respondents were not able to identify best practices for reducing phishing attacks.
Social engineering plays an integral role in compromising our vital data and systems. And employees can accidentally expose sensitive data or fall victim to phishing scams. Organizations need to ensure that their employees are adequately trained on cybersecurity best practices to minimize the risk of a data breach. Below are the most common causes of cyber security incidents.
Clicking on malicious links in an email or on a website
Cybercriminals can access an organization's systems by sending malicious links to emails or websites. Employees need to be aware of the risk associated with clicking on links and should only do so if they are sure it is safe. Ensure that you have a policy for identifying and dealing with suspicious emails.
Weak passwords
Employees should be encouraged to use strong passwords that are regularly changed and not shared with anyone. Organizations may also consider using two-factor authentication to protect their systems further.
Falling for phishing scams
Phishing scams are common for cybercriminals to access an organization's systems. Businesses should train employees on the risks of phishing emails and the importance of not providing personal information or clicking on suspicious links.
Sharing sensitive information over unsecured channels
Ensure employees know the importance of sharing sensitive information over secure VPNs or encrypted messaging apps. In no cases should they share sensitive information over unsecured channels such as email or instant messaging apps.
Protecting Against Cyber Attacks
Organizations should take proactive steps to protect against cyber attacks. This includes developing an incident response plan, regular security audits, and multi-phased cybersecurity training. Additionally, organizations should use a multi-layered security approach that combines technology, processes, and people. This will help ensure maximum protection for your organization and mitigate the risks associated with a data breach.
Best Practices for Individuals and Businesses
Strong and unique passwords
Make sure passwords are strong and unique. Avoid using easy-to-guess words like "password" or "123456." Also, combine upper and lower case letters, numbers, and special characters. You'll also want to make sure you reset your passwords regularly.
Regular software updates
Continually update software and applications. This will help ensure you have the latest security patches to protect against vulnerabilities.
Avoiding suspicious emails and websites
Steer clear of suspicious emails and websites. If something looks fishy, don't click on any links or provide personal information.
The Role of Cybersecurity Professionals and Technologies
Organizations should consider investing in a cyber-security professional or technology solution to help prevent and detect cyber attacks. Only 50% of small businesses have cybersecurity measures in place.

However, average security response times are improving. The average response time to a cyberattack went from 29 days in 2021 to 21 days in 2022. Additionally, 73% of organizations who partnered with managed security services and managed detection and response providers saw a reduction in the impact of disruptive cyber incidents. 
Cybersecurity professionals can help identify potential threats and develop strategies to protect against online attacks. Additionally, various software solutions are available to help organizations detect cyber threats.
Firewalls
Firewalls are a powerful tool for preventing malicious traffic from entering or leaving an organization's systems. Firewalls can be configured to detect and block known threats and monitor for suspicious activity.
Antivirus software
Antivirus software scans for any potential malware or viruses that may be present on your system. Then, it will show you how to take the necessary steps to remove them. Roughly 450,000 viruses are detected daily worldwide, indicating this software's importance.
Network Security
Organizations may consider investing in additional network security solutions such as Intrusion Detection Systems (I.D.S.s). I.D.S.s are designed to detect suspicious activity on an organization's network and alert the appropriate personnel.
Penetration testing
Penetration testing is another valuable resource for organizations. It involves penetrating an organization's systems to identify potential vulnerabilities. It's a simulated attack that allows organizations to evaluate their security posture and identify areas that need improvement.
Cyber Attack F.A.Q.s
What are the most common types of cyber attacks?
The most common cyber attacks are phishing, malware, distributed denial of service (DDoS), and ransomware attacks.
How many cyber attacks happened in 2023?
It's too early to gather this information. But all S.M.B.s should prepare for a rise in phishing, ransomware, and malware attacks as cybercriminals become more sophisticated in their methods.
What percentage of cyber attacks are successful?
Although there is no precise data on "successful" (vs. unsuccessful) cyber attacks, in 2021, the FBI reported 847,376 complaints of cybercrime, amounting to a daily rate of about 2,316 reports.
What is the most dangerous cyber attack?
The most dangerous cyber attacks target critical systems, such as those related to power grids or other essential services. These types of attacks can cause significant damage to organizations and societies.
Where do cyber attacks come from?
Cyber attacks are done worldwide and can be initiated by individuals, organized crime groups, or nation-states. More specifically, the top five locations of cyber attacks come from China, North Korea, Iran, Russia, and the U.S.A.
Interested in Managed IT Services?