Cybersecurity
Data Breach Statistics 2023
Mark Lukehart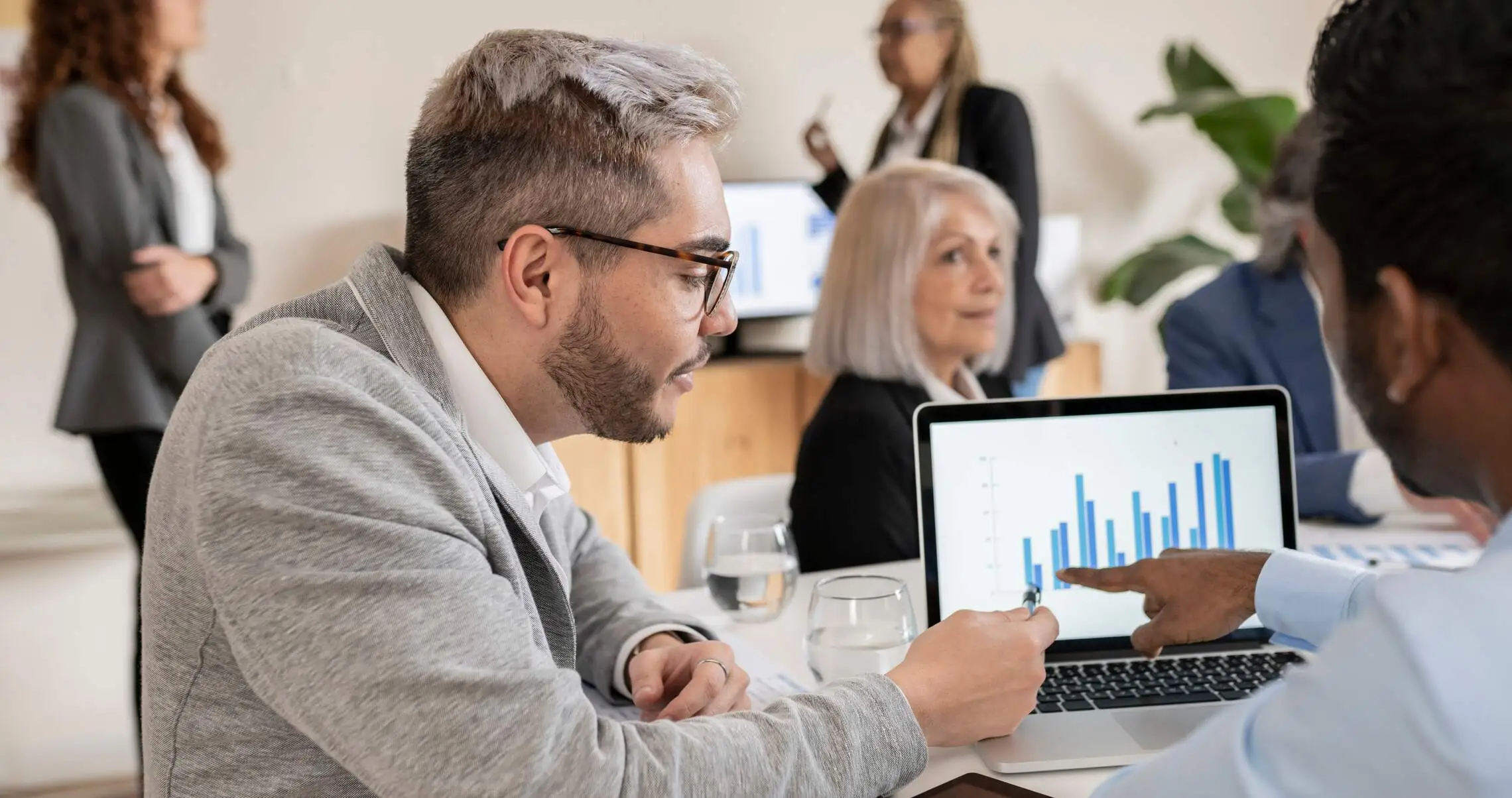 Today's cybercriminals are more sophisticated than ever, leveraging the latest technology to launch complex cyberattacks. Security breaches have become extremely common, targeting large corporations, small businesses, and even individual consumers.
Our society is increasingly reliant on digital infrastructure for our day-to-day activities, which often include remote work. These trends have exacerbated the frequency of data breaches and underscore the need for robust cybersecurity measures, whether it's at work or at home.
We've rounded up some of the most fascinating data breach statistics to provide a closer look at the current data security landscape. These statistics illustrate the sobering frequency of data breaches and highlight cyber crime trends to watch out for.
Key Takeaways
Data breaches happen with an alarming frequency, affecting over 422 million individuals in 2022 in the US alone.
The healthcare industry is the most common target of data breaches, followed by the financial services sector.
Data breaches are expensive to find and recover from, costing $4.35 million on average and even more for companies based in the United States.
Many organizations take months to contain data breaches, worsening their effects.
Data breaches happen for a variety of reasons, ranging from weak passwords to social engineering attacks and more.
What is a Data Breach?
A data breach is a type of security compromise where an unauthorized person or group gains access to secure data. Many data breaches happen as a result of cyber attacks.
However, data can be manually compromised as well. For example, an unauthorized person breaking into a secure physical file system would count as a data breach. However, most of today's data breaches happen online, since secure records are most likely to be stored digitally.
There are many different types of data that are vulnerable to data breaches. Bank accounts, credit card numbers, and other types of financial information are common targets. Social Security numbers and other types of personal data are also vulnerable.
For corporations, customer data is a common target. These include customer passwords or confidential purchase information. However, almost any form of corporate data could be vulnerable to a breach, depending on your organization.
How Many Data Breaches Occur Each Year?
Data breaches happen at an alarming frequency. The number of data breaches of individual records is often in the billions, and worse, many victims don't realize their records have been compromised until it is too late.
In 2022, there were 1,802 data compromises and 422 million individuals were affected. (Statista, 2023)
In 2021, there were 22 billion individual records compromised. (Security.com, 2022)
83% of organizations surveyed in 2022 experienced more than one data breach. (IBM, 2022)
How Many Data Breaches Occur Each Day?
Data leaks happen with daily frequency. Because of this, it's very important to be consistent with your data protection measures.
Data Breach Statistics by Industry
Some industries are more vulnerable to data breaches than others. This is because they deal with high volumes of sensitive data. Here are some data breach statistics for the most targeted industries.
Healthcare
The healthcare industry is one of the top targets for data breaches. This is largely due to the sheer volume of sensitive information that hospitals, insurance companies, and other healthcare organizations collect about their patients. This industry also has some of the strictest compliance standards in place to prevent these data breaches.
Finance
The financial sector is also a major target for data breaches. Identity theft and other forms of fraud often stem from data breaches at these organizations.
Education
Cyber criminals have increasingly targeted schools and other organizations in the education sector over the past several years. Many of today's students use their personal devices to submit assignments or even take classes, which can put their data at risk.
Government
Even the government is not immune to data breaches, many of which are politically motivated. Government agencies have access to classified data that other organizations don't, which makes them a top target.
Costs of a Data Breach
In addition to causing potential safety issues, data breaches are also extremely expensive to recover from. Data loss comes with a variety of hidden costs, from identity theft to ransomware payouts. There are also long-term costs associated with recovering data, re-securing your systems, and regaining your customers' trust.
What's the Average Length of Time It Takes to Notice A Data Breach?
Many data breach victims don't notice that the breach has happened until it's too late to fix the problem, making these attacks even more damaging. The information compromised in a data breach is often sold on the dark web or shared in other ways, creating even more security issues.
Most Common Causes of a Data Breach
There are many different types of cyber threats that can ultimately result in a data breach. Here are some of the most common causes of data breaches to be aware of.
Weak and Stolen Credentials
Many data breaches happen when hackers steal sensitive usernames and passwords. There are several ways this can happen. Many hackers use spyware to track keystrokes, while others use brute force attacks, which leverage computing power to "guess" vulnerable passwords.
Once the hacker has access to these passwords, they're able to infiltrate the target system, compromising even more data. Many people will also use the same passwords for multiple accounts, resulting in even more vulnerabilities.
30% of online users have experienced a data breach due to a weak password. (GoodFirms, 2023)
24% of Americans have used variations of extremely common passwords like "password", "ABC123", etc. (Google/Harris Poll, 2019)
Back Doors or Application Vulnerabilities
Many hackers also look for vulnerabilities in the servers or applications they are targeting. By finding "back doors", they are able to access sensitive data that would otherwise be protected. Regularly updating the software programs you use is the most effective way to minimize these vulnerabilities.
81% of mobile apps are vulnerable to cyber attacks. (Business of Apps, 2023)
Android apps are more likely to be vulnerable to data breaches than iOS apps. 84% of Android apps are vulnerable compared to 70% of iOS apps. (HelpNet Security, 2021)
Malware
Malware is a category of malicious software programs that cyber criminals often use to access sensitive data. We've already mentioned spyware, which is used to track a user's online behavior.
Ransomware attacks are also an incredibly common source of data breaches. Ransomware captures data on the victim's system and then holds it for 'ransom', charging a large sum of money to return the data. If the target does not pay the ransom, the hacker could sell the data to third parties or publicize it.
The average cost of a ransomware breach is higher than the average data breach, at $4.62 million. (IBM, 2022)
There were 493.33 million ransomware attacks in 2022. (Statista, 2022)
Social Engineering
Social engineering is another frequently-used technique among cybercriminals. Phishing attacks are the most common form of social engineering, and they typically happen via email, social media, or phone. With these attacks, the hacker pretends to be a trusted source in order to gain access to vulnerable data – usually login information for a specific account.
Social engineering is particularly dangerous because it can't be prevented with firewalls or antivirus programs. Instead, you'll need to be very cautious with your digital communications to avoid it.
There were 300,497 phishing victims in 2022 in the United States. (Forbes, 2023)
70 to 90% of data breaches use some form of social engineering. (GlobalSign, 2020)
Insider Threats
Insider threats happen when someone within an organization decides to leak, sell, or otherwise compromise sensitive data. Like social engineering, these threats can also be very difficult to predict. Maintaining a strong company culture can help organizations avoid these insider threats.