Managed Service Provider
What is an MSP?
Mark Lukehart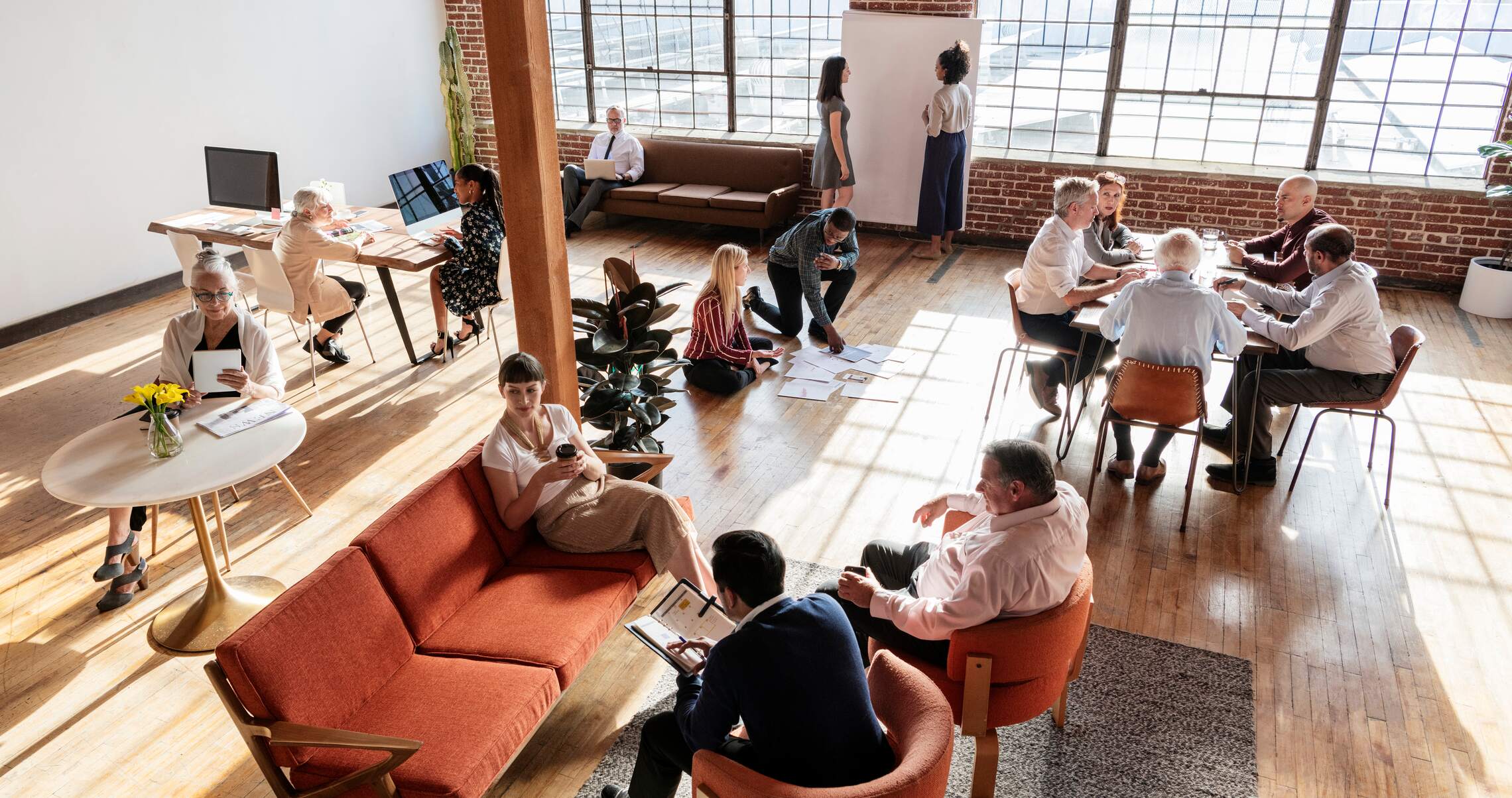 A managed service provider, or MSP, is a third-party IT services vendor that provides remote IT infrastructure and systems management to companies. MSPs allow companies, mostly SMBs, to tap into the expertise of top professionals while enjoying significant cost savings.
Continue reading to learn what MSPs do and if outsourcing is the right choice for you.
What Are Managed Service Providers Used For?
A full-time, in-house IT department is a luxury not all businesses can afford. Imagine small businesses with 20-30 employees having to pay for salaries and benefits of computer support specialists, network administrators, information security experts, systems analysts, and junior helpdesk support. It doesn't make much sense, especially when these employees will be doing nothing for a good part of the workday.
But then again, who would resolve technical issues, monitor network traffic, manage endpoint devices, and perform security testing if you don't have an IT department? How can small businesses ensure a robust infrastructure and minimal disruptions without going bankrupt?
This is exactly what MSPs are used for. MSPs operate as your company's own IT department, assuming control of all core IT functions. The only difference is that they will typically be operating from a remote location. The subscription-based pricing models allow SMBs to attain superior IT expertise at a fraction of the cost.
What Functions Does an MSP Perform?
MSPs have come a long way since the 1990s' ASPs(application service providers) that focused primarily on remote application hosting. Today, MSPs provide ongoing management, monitoring, maintenance, and support for the entire IT infrastructure. And not just to small or medium companies, enterprises are also partnering with MSPs at an unprecedented rate. The managed services market is expected to become a $329.1 billion market by 2025.
Depending on the MSP and your own requirements, there is a range of functions that you can hand over to your MSP—such as:
1.
Network and Infrastructure Management:
It includes acquiring hardware, software, and network resources, choosing the right technology and third-party applications for your business, hardware repairs, software upgrades and patches, predicting future demand spikes, and resource provisioning and de-provisioning.
2.
Infrastructure Monitoring:
It covers continuous infrastructure and network monitoring to identify and troubleshoot issues before they cause significant damage.
3.
Cybersecurity Services:
Advanced security services include anti-virus and anti-malware management, MFA (multi-factor authentication), IAM (identity access management), IDS/IPS (Intrusion detection/prevention system), and risk assessments.
4.
Compliance Operations:
These include compliance assessments, data protection, ensuring compliance with industry-specific regulations—such as HIPAA, PCI DSS, and GDPR.
5.
Business Continuity and Disaster Recovery Planning:
These services include forming and updating a BCP(Business Continuity Plan) and DRP (Disaster Recovery Plan), scheduled data backups on-site as well as on the cloud, and backing up SaaS applications(G-suite, Office 365, etc.).
6.
Cloud services:
These include cloud migration support, guidance for choosing the right cloud vendors, managing public cloud deployments, and hosting private clouds for companies.
7. Endpoint Device Management:
It covers designing and implementing policies for securing, monitoring, and managing employees' mobile devices.
8.
Help Desk/Desktop Support:
MSPs can provide 24/7 IT support for resolving end-user issues as they arise.
Benefits of Using an MSP Company
Engaging an MSP for all, or a few, of the services mentioned above can leave more time and resources for your actual business. Your technology operations will be in the hands of tech experts, and you, being the business expert, can solely focus on your business.
1.
Streamlined IT Operations:
MSPs offer remote IT infrastructure management一allowing SMBs to benefit from industry-leading talent from across the globe. MSPs can offer more effective and efficient IT operations as compared to an in-house IT department because of their years of experience in working with IT infrastructures of several clients spanning industries. IT management is their specialty, and therefore, they will be bringing an in-depth understanding of the IT landscape to the table.
2.
Cost Savings:
This is probably the top-most reason why businesses engage MSPs. The subscription-based pricing allows you to pay for what you need. It is cheaper than providing salaries and benefits to a dedicated IT department. There are several other ways you can leverage cost savings with an MSP一for instance, MSPs can help you in choosing the right technologies and utilizing them optimally for maximizing your IT investments.
3.
Bridging the Skills Gap:
The skills gap for highly specialized IT roles keeps widening each year, making it more difficult and expensive for SMBs to attract and retain top talent. Top talent will prefer an environment where IT is a core function and where they can experience growth and build on their skills and expertise. An MSP can provide all that to industry experts and also allow you to tap into their expertise.
4.
Security and Compliance:
Most businesses do not understand the need for and nuances of cybersecurity technology and operations. MSPs can educate you about the consequences of potential cyber-attacks, and equip you with the knowledge, tools, and technologies to protect against them. Having worked with several clients, they usually have developed a sound understanding of IT compliance. By performing regular compliance assessments, they can adopt a proactive approach for identifying and addressing compliance issues. 
5.
Business Continuity:
MSPs usually have business continuity experts on their teams for devising comprehensive BCP and/or DRP. With remote application and data backups, your company can enjoy business continuity even during unexpected disruptions.
6.
IT Operations Scalability:
MSPs have the resources required to scale IT operations as your business grows. As a result, you can scale your IT infrastructure and functions as required, without additional on-site investments and new hires for your IT department一both of which can be time-consuming.
Challenges of Managed Service Providers
There are several challenges facing MSPs at present. Knowing them can turn out to be an asset when screening MSPs. Before you settle on one, ask questions and learn how they plan on overcoming these challenges:
1.
Cybersecurity Threats
A ransomware attack launched against Blackbaud, a cloud computing vendor, last year compromised the data of over 6 million people and impacted around 200 client organizations. The attack has left the victims vulnerable to identity theft and future cyberattacks. On the other hand, Blackbaud is facing more than 10 class-action lawsuits filed by various clients.
The ramifications of security incidents impacting service providers extend to their entire customer base. For hackers, MSPs are a single attack vector through which they can target multiple victims. 37% of MSPs believe they are more at risk of a cyberattack now than they were in 2019. Inevitably, security is the top priority in the pile of challenges facing MSPs. While there's an opportunity in the growing demand for security-as-a-service for MSPs, the pressure to stay on top of the emerging cyber-risks is also mounting.
2.
Tight Profit Margins
Customer organizations rarely understand the value behind the security services and why MSSPs could be expensive. It can be difficult to convince customers to buy cybersecurity offerings and yet the blame for security incidents falls inevitably on the MSP. The complex security landscape and the expectation to absorb security and operational costs for client businesses have added to the list of MSP challenges. MSPs are grappling to maximize profits amid a global crisis when their clients' revenue loss is also getting passed along to them.
Economic uncertainty was troubling for MSPs in the aftermath of the COVID-19. Cybersecurity for clients was another top pain point for MSPs, followed by work/life balance.
3.
Meeting SLAs
Reporting on and meeting SLAs (Service Level Agreements) requires the ability to view and track service requests and operations across their entire lifecycle. It can be quite tricky when MSPs have several clients to manage—each with a complex hybrid or multi-cloud environment. Tools like RMM (Remote Monitoring and Management) and PSA (Professional Services Automation) are essential for gaining visibility across customer's IT infrastructure and streamlining and managing day-to-day operations. But the hidden costs can further hurt the already constricted financial gains.
Pricing Model For Managed Service Providers
IT service providers have largely moved away from the break-fix service and pricing model. The trend has rather shifted towards different subscription-based models. Today, MSPs offer quite a few pricing models for businesses to choose from.
Here's a comparison of them all to help you in choosing the one that suits your organization the best.
Pricing Model
How does it work?
Benefits
Drawbacks

Per-Device Pricing Model

A flat fee on monthly basis for each supported device.

Straight forward billing

Easy to scale up and down

Each employee may have multiple devices

Gets expensive as devices increase

Per-User Pricing Model

A flat fee on monthly basis for each user.

Straight forward billing

Easy to scale up and down

Same price for users using multiple devices.

Can get expensive as business scales

Monitoring-Only Pricing Model

Only covers infrastructure monitoring and alerting for a fixed rate

Affordable

Better service level than basic, in-house monitoring and detection

Doesn't include support

Will have to pay extra for issue resolution

Tiered Pricing Model

Customers can choose service bundles on top of basic, flat fee services

Simple billing for basic services

Only pay for advanced services that you need

Billing gets complicated as services increase

All-You-Can-Eat Pricing Model

All services and support for a flat monthly fee

All services included

Offers the best value
Service-Level Agreements
When you partner with an MSP, both parties have to agree upon certain metrics that determine the level and quality of services provided by the MSP. MSPs are responsible for ensuring that these service level agreements, or SLAs, are met, and can be held accountable if they fail to maintain the agreed-upon standard of service.
Here's an overview of what SLAs should cover:
Scope of services:

Includes all systems, software applications, and infrastructure components that come under the management of your MSP.

Support hours:

The usual hours for providing support. Additional charges or considerations for support outside of specified hours.

System uptime:

The minimum acceptable uptime for all key systems.

Response time:

The maximum time your MSP can take for responding to queries and issues.

Resolution time:

The maximum time your MSP can take for resolving a reported problem.
Apart from the metrics above, SLAs can include other clauses regarding data protection, out of scope services, and customer obligations. They can also include clauses specifying penalties for failure to meet SLAs.
Conclusion
Onboarding an MSP can be an effective way of streamlining your IT operations—especially if your company has a limited budget or an overburdened IT staff. With the right MSP partner, even small businesses can benefit from the economies of scale and access highly-specialized IT services at optimal prices.
Focus more on your core business and growth acceleration by engaging an MSP. Whether you prefer outsourcing all IT functions or require only a handful of advanced services, you should be able to find a service model that best suits your business. The key is to look for industry-specific experience and client testimonials for choosing a provider that will deliver the results you're looking for.