IT Compliance
A Simple Guide to Understanding IT Compliance
Mark Lukehart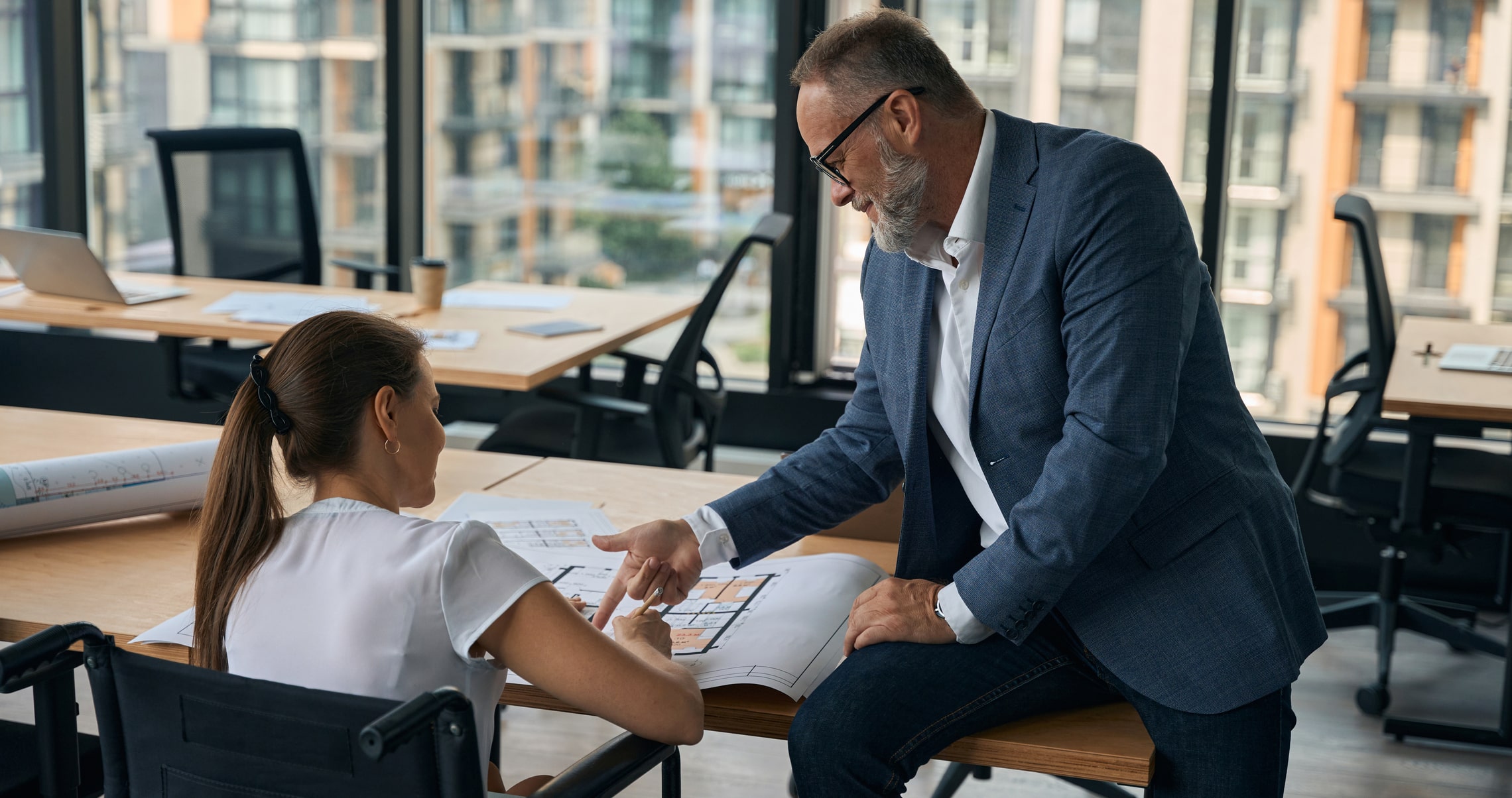 As computing technology becomes increasingly powerful, companies around the world are transitioning to digital operations. This has allowed companies to innovate and be more responsive to customers, but it also presents unique ethical and practical challenges.
This is where IT compliance standards come in. Compliance standards are rules and guidelines set by regulatory bodies that organizations must adhere to. These standards are in place to protect both consumers and organizations by safeguarding data.
Failing to meet IT compliance standards can have serious legal and financial repercussions, so it's important to make sure you're following these regulations as closely as you can. Here's what you need to know about IT compliance standards and how to implement them in your work.
Key Takeaways
IT compliance standards are set by governments and other regulatory bodies.

Compliance standards detail how organizations should manage customer data and other pieces of sensitive information.

Failing to comply with regulations could result in fines or even legal repercussions.

IT compliance strategies are typically developed by organizational leadership, but employees across the organization need to uphold them.
What Is IT Compliance?
IT compliance is a broad set of standards companies must follow relating to data storage and other digital operations. These standards are typically set by industry regulatory bodies but can also be set by governments.
Standards set by industry regulatory bodies are going to be specific to that industry—for example, healthcare companies have to meet different compliance standards than financial institutions.
Government compliance standards are broader and can apply to many types of organizations but are typically set geographically. For example, California may have different compliance standards than New York. Companies that operate in multiple states will need to familiarize themselves with compliance standards in both states. There are also federal compliance standards that apply to the entire country.
Additionally, some organizations have internal compliance standards. Vendors or partner organizations will need to meet these compliance standards in order to work together. Large businesses are the most likely to have these types of internal compliance standards, but small companies can use them as well.
IT compliance standards protect consumers who share financial information and other sensitive pieces of data online. They also protect organizations by encouraging safe security practices. For new companies, compliance standards provide a helpful framework for setting up safe digital operations.
The Difference Between IT Compliance and IT Security
IT compliance and IT security are two terms you may hear talked about or even used interchangeably at times. While these concepts are similar and have some overlap, there are some distinct differences that are important to be aware of.
IT compliance focuses entirely on meeting third-party standards for technology use and data storage. Many of these regulatory compliance standards are related to IT security, but they can also be related to business ethics, contractual standards, and more.
IT security practices are put in place to protect your company's systems and data. While you may put security practices in place to meet compliance standards, you can also go above and beyond with more complex security measures. Every business is unique and has their own individual security needs outside of compliance standards.
Why Is IT Compliance Important?
IT compliance is important for a number of reasons. For small organizations, it might feel tempting to let compliance standards fall by the wayside, but you shouldn't. Failing to meet compliance standards can have serious negative repercussions.
Alternatively, following IT compliance standards from the beginning can set your organization up for success in many ways. Here are some of the many reasons why IT compliance is so important.
Customer Protection
Most importantly, IT compliance standards help keep your customers' sensitive data safe and ensure it is being used ethically. Many organizations need to collect and store personal information in order to provide the best possible customer service. For example, healthcare companies often store sensitive health information in order to provide better care to patients in the future.
Because customer data is very valuable, many hackers target this type of sensitive information. Following compliance standards helps to protect your customer data from external threats. Compliance standards also protect against internal mismanagement of this data. Following these key compliance standards can help you build strong, trusting relationships with your customers.
Consistent Standards
Compliance standards give your team a clearly defined roadmap to follow as you build out your IT systems. As your organization grows, you should continue to return to compliance standards throughout your work. This helps keep everyone on the same page internally and can help prevent confusion about IT processes.
Reputation Management
Reputation is key when growing a business. Adhering to compliance standards will help you maintain a positive reputation with your customers and throughout the industry as a whole.
Today's consumers are very discerning and want to know that their personal information is protected. They are more likely to choose companies that can demonstrate total compliance and ethical practices rather than those with ambiguous data policies. Additionally, other organizations are more likely to partner with you if you are fully compliant.
Avoid Legal and Financial Consequences
Staying compliant is also key to avoiding serious financial and legal consequences. Regulatory bodies can fine or even sue organizations who do not comply with regulations, which can seriously damage your reputation or even shut down your business. Failure to comply with IT regulations can also make your business vulnerable to legal action from consumers.
7 IT Compliance Regulations You Should Be Aware Of
While compliance standards can vary by industry, there are certain key regulations that every company should be aware of. Here are seven key IT compliance regulations that all organizations should consider when developing their IT strategy.
HIPAA
The Health Insurance Portability and Accountability Act of 1996, or HIPAA, is one of the most well-known compliance standards in the United States. This legislation specifically applies to healthcare providers and any organization that deals with healthcare data. If anyone in your organization can access medical data as part of their job, HIPAA is something you should be aware of.
In terms of IT compliance, HIPAA protects consumers' right to medical privacy. It ensures that healthcare data is stored securely and limits third-party access to medical data without consent. HIPAA compliance is enforced by the U.S. Department of Health & Human Services' Office for Civil Rights.
Neglecting to comply with HIPAA can result in fines ranging anywhere from $100 to $1.5 million, depending on the number of offenses and the severity of the breach. Intentional criminal breaches of HIPAA can also result in jail time.
General Data Protection Regulation
Any company that operates in the European Union will need to be aware of the General Data Protection Regulation law, or GDPR. GDPR went into effect in 2018 and is the strictest data protection law in the world.
The GDPR is enforced by the Data Protection Authorities across the EU and covers companies in all industries. This law regulates any personal data organizations collect and requires extensive recording, mapping, and informed consent of all data collection.
The most common repercussion for violating the GDPR is a fine, which can range in value depending on the company's size and the severity of the breach. Data Protection Authorities can also elect to issue warnings or other penalties as they see fit. If an individual finds that their personal information has been compromised by GDPR data breaches, they also have the right to seek legal action.
Sarbanes-Oxley Act
The Sarbanes-Oxley Act of 2002, or SOX, is a simple but crucial piece of compliance legislation. The SOX Act was written and passed as a direct response to the Enron scandal. It requires companies to keep detailed financial records and store them securely. It also promotes transparency and accountability by requiring companies to show evidence of detailed financial reports.
The SOX Act applies to publicly traded companies in the U.S. and their wholly-owned subsidiaries. However, many private companies still practice SOX compliance for ethical reasons. The SOX Act is enforced by the Securities and Exchange Commission. Breaches of the SOX Act can result in fines and potential jail time.
PCI-DSS
The Payment Card Industry Data Security Standard (PCI DSS) is not legislation, but rather an industry standard enforced by the Payment Card Industry Security Standards Council. This council consists of several major credit card companies. Any company that processes or stores credit card information needs to adhere to these standards.
This standard is designed to prevent credit card fraud and privacy breaches. It consists of several different components that detail the ways in which companies should protect credit card transactions and other financial information. It also requires companies to record transaction logs and prevent unauthorized access to financial data.
If a company breaches PCI DSS requirements, they may be subject to up to $500,000 in fines. They will also be required to notify any individuals affected by security breaches and may be subject to more frequent audits in the future.
FISMA
The Federal Information Security Management Act of 2002, or FISMA, pertains to all federal agencies. Contractors that work directly with federal agencies will also need to be aware of FISMA standards. FISMA requires all federal agencies to approach data protection and information management as a matter of national security.
FISMA has been updated over the years to address new cyber threats that have come with new technology. The National Institute of Standards and Technology (NIST) and the Department of Homeland Security both create programs for FISMA and enforce them in different ways. The Cybersecurity & Infrastructure Security Agency (CISA) also provides resources to various federal agencies in support of FISMA compliance. Government agencies that fail to comply with FISMA could lose federal funding and experience censure.
Systems and Organizational Controls
The American Institute of CPAs has developed voluntary compliance regulations for managing systems and organizational controls, most notably the SOC 2 requirement. This requirement details how companies should manage customer data.
While this compliance regulation is not mandatory, many organizations choose to follow it for ethical reasons. Getting an SOC 2 certification can be particularly helpful for growing SaaS and technology companies who want to stand out from their competition.
SOC 2 is important for any organization that uses cloud services to store customer information, regardless of size. Many vendors require their partners to be SOC 2 compliant before starting a contract. However, there isn't a legal requirement for SOC 2 compliance.
CCPA
The California Consumer Privacy Act, or CCPA, is the strongest piece of privacy legislation in the United States. Any company that operates in California will need to adhere to CCPA. This legislation regulates the ways that companies are allowed to store and transmit customer data. It also gives customers more control over their personal information.
This legislation affects businesses of many industries that have customers in California. Even if your organization isn't based in California, you'll need to be aware of this legislation if you have customers there. The California Attorney General's office enforces CCPA. They provide notifications of each violation and give organizations 30 days to remedy the issue. If you do not adhere to CCPA regulations, you could be subject to fines.
Who Is Responsible For IT Compliance?
Virtually every company will need to have an IT compliance strategy in place, regardless of industry. Everyone in your organization who interacts with customer data is responsible for IT compliance to some degree. However, it is typically the responsibility of the organization's leadership to create a compliance strategy and provide internal oversight.
Some organizations will also appoint a Chief Compliance Officer to focus entirely on developing and maintaining a compliance strategy. Employees throughout the entire company should be trained on basic compliance standards and best practices that relate to their role.
Compliance management systems can also help keep systems compliant across the organization. These systems are typically managed by cyber security professionals.
Final Thoughts
With so many companies storing sensitive data digitally, IT compliance has become more important than ever. A robust compliance strategy is not only important for ethical reasons, but it's also necessary for long-term business success. Compliance strategies should factor in many different types of industry regulations and local government regulations.